"Having Kristel Crews as our realtor was the best decision we could have made! Kristel truly had our best interests at heart every step of the way. Her ability to walk us through the process of selling and buying our house(s) with intelligence, poise and understanding was beyond what we could have wished for. I consider her a friend and a world class real estate agent!"

- Michele K.

"Kristel is an amazing real estate agent and indispensable to have during our house buying process. We purchased a new home in a brand new neighborhood where the builder said we didn't necessarily need an Agent and we were SO HAPPY that we had Kristel! She helped us negotiate a lower price, look over all the contracts, coordinate the paperwork, set up the meetings/walkthroughs, attend the walkthroughs with us, and be our go-between during escrow to make sure everything went smoothly. You won't be disappointed with Kristel, she will work hard for you and make the stressful home buying process as easy as possible! THANK YOU FOR EVERYTHING KRISTEL!"

- Leigh H.

"Kristel was incredibly friendly and helpful in our search for a rental. She sent us great options and was ready to negotiate on our behalf to get us the best deal possible."

- Andrew L.

"Kristel Crews is a home finder. She is genuine, sincere, hard working, and provided a service for me of comfort and peace. She drove the busy LA freeways to find me the perfect peaceful spot. I am very grateful to her balance and her sheer determination to getting me a good deal."

- Rita M.

"I was looking for a second home in Los Angeles. I live across the country, so I needed to find a realtor that new the lay of the land and could help me remotely. Kristel went above and beyond. She even looked at places for me when I couldn't be there. As a California native, Kristel was knowledgeable and honest about neighborhoods and took all of my criteria into consideration. She also has excellent taste! I was so happy with her selections and recommendations. It wasn't long before I had the perfect place at the right price!Thanx so much to Kristel! "

- Diane H

"Kristel is a pleasure to work with. She is a fast communicator, patient, always found great deals for me, and was always on the look out to help me find the perfect place. She even went so far as to help me find a roommate! She is really fantastic and a great person to work with. I feel like she was really passionate about helping me find the perfect place. If I need to look for a place again in the future I will definitely call on Kristel!"

- Saba H

"I had been looking for a house for almost five years. I was very picky and to be honest, scared. This was going to be my first home purchase and a big investment. I wasn't looking for just a starter home. The house was also going to be for my mom, soon to retire at the end of the year, and my sister, soon to graduate and return to Los Angeles after living out of state while attending college. I worked with other agents but so many weekends were wasted looking at houses that weren't even close to what I needed. When I found out Kristel was doing real estate I immediately asked her to be my agent. I have known Kristel for years and consider her family. Kristel not only took my needs into consideration but also my mom and sister. If a house matched my specifications, Kristel would research the neighborhood to make sure it was safe and my mom had all the commodities she needed in the area. We looked for about a year and throughout the process Kristel was always patient. If I had any type of legal or financial questions that Kristel didn't know, she would call her team of experts and find out. Honesty goes a long way and Kristel was always upfront and fact checked any claims made by sellers. I can't recommend Kristel highly enough for anybody making their first home purchase."

- Oscar L.

"Kristel was an extremely helpful resource for me especially as someone new and unfamiliar with Los Angeles. She sent multiple listings a week, kept me updated with any changes in the rental status of apartments, went with me on visits, asked landlords important questions that Inever would have thought to ask, and most importantly advocated for me to find the best place for the best price. If I have to go through this process again, Kristel is the first person I am reaching out to and I highly suggest others to do the same."

- Malaika M.

"Kristel!

Thank you for not giving up on us and please forgive the delay in getting back to you. We've decided to take a step back from our search at present. As it looks, Atlanta might be calling us.

While we aren't looking in LA, don't erase us from your rolodex! You truly never know. But in the meantime, thanks for all the specialized work and forwards and editing and EVERYTHING that you do for your clients. We appreciate it."

- Karen and Maurice M .

"Kristel Crews is a top notch Agent. Her negotiating skills and responsiveness secured my rental. Kristel is professional, knowledgeable, and took the time to find everything on my wish list. I was on a time crunch and Kristel made it happen. GREAT JOB!!!! "

- Shonda B.

"You need a smart agent? Someone who has an excellent knowledge of Los Angeles and beyond? Tough, great negotiating skills and most importantly a wonderful personality? In the sea of countless agents, Kristel stands alone. From the moment we began the process of buying my first home she prioritized my real estate dreams and wishes and made it happen. Most importantly she negotiated my future property to a price that I could afford. I enjoyed working with her so much that she is already looking for my next dream property . I can't rave enough. "

- Anna D.

"No one works faster or more efficiently than Kristel! I had less than one week to find my uncle a new apartment after a major surgery, and she not only made the process simple, but fun! Within five days of our first conversation, my uncle moved into a beautiful apartment that fit every single one of his many needs! She works with her clients as if they were her own family, and will not allow you to settle for something that is anything short of perfect. Kristel goes above and beyond for her clients and manages to make what is typically a very stressful process, a breeze. You won't find a better agent in LA or anywhere!"

- Anastasia P.

"Looking for a home for my son had become long and tiresome until I met Kristel...As a real estate agent with her clients needs before her, she gave me the utmost service and we now live in a beautiful home secure and safe...thank you Kristel...."

- Gina H.

"Today's real estate market is very perplexing. I left a condo in Atlanta to be confronted with the enormous price increases of the market here in the Los Angeles area. I met Kristel a few years back and she immediately became someone whom I trusted and held the highest regard for. I am now ready to plunge into the world of purchasing again. Lo and behold, Kristel had just become a licensed agent, and I immediately sought her advice for the things that I needed for preparation for this venture. She has referred me to a mortgage consultant, and she has made me more knowledgeable of different areas of interest. I recently transitioned to a different location because I had been at my previous residence for nine years and needed a change for many reasons. Kristel took the time to take me to different places in the area to give me ideas about availability and accommodations. We are familiar with the phrase, "It doesn't rain in southern California." Well, on the day, we scheduled our visits, the rain poured and the wind blew furiously, which made for an interesting, yet fun day. We held on to umbrellas, jumped water puddles, and more. At the end of the day, the rain did not deter her from allowing me to visit several locations. If you are looking for a genuine and dedicated agent, I urge you to contact Kristel because I will definitely contact her for all of my real estate investment needs."

- Pamela K.

"My experience with Kristel Crews was pleasant and a smooth transaction. We will definitely refer Kristel to my friends and family as she was able to deliver with professionalism. Kristel was working for us in finding the house that was right for us! Communication was Excellent, I never felt that I was alone in this search for the right home. We asked and she delivered! We are very happy and will definitely use Kristel again in our next search for a home."

- Silvia R.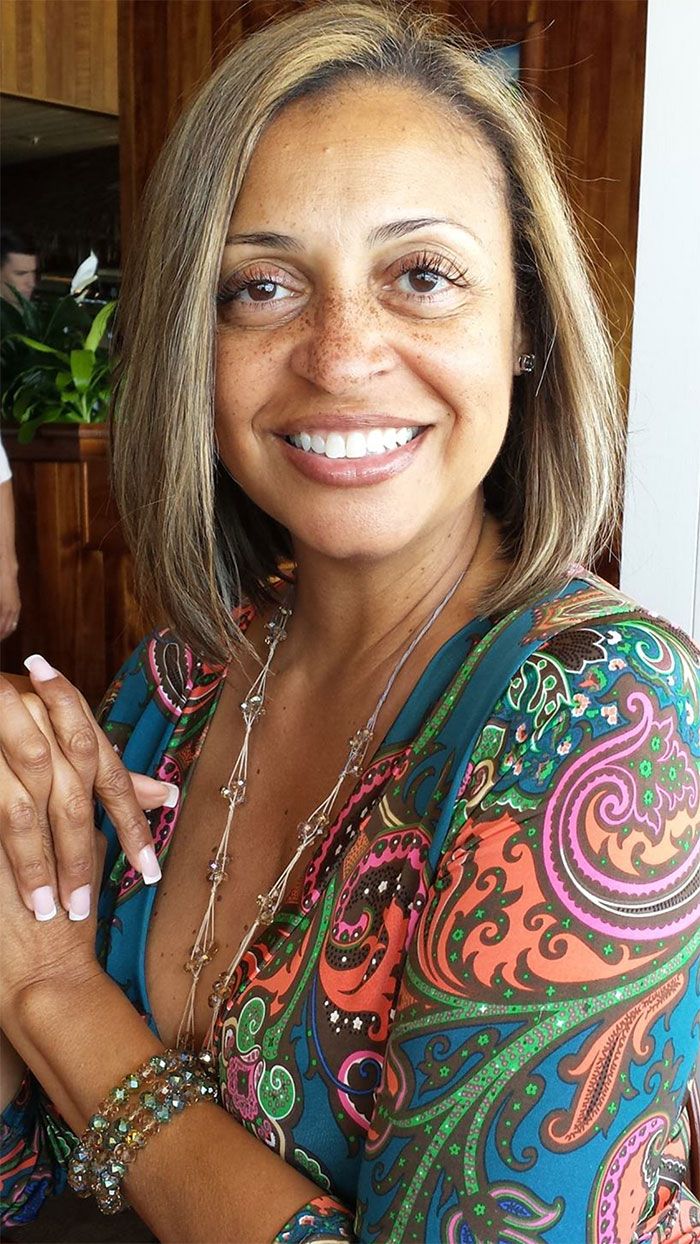 Kristel
Crews
CA BRE # 01984285
Call or Text:
310-623-1300
Contact Me! I'd Love To Hear From You